What sustainable comfort means to us
This is a post about durability and sustainability in interior design and beyond.
In it, we'll cover the nature of timeless style and how the creation of long-lasting products can help the environment (sometimes going for materials you wouldn't necessarily consider as eco-conscious choices).
Luxurious living isn't so great when it's fleeting
In a world of disposable consumer goods, of ever-rising landfills and ever-depleting fossil fuels, we think it's important to find a way to make luxury last. It isn't hard, once you put your mind to it.
We're here to make your life easier with our easy-to-clean upholstery, but it's also our mission to help you to sustain that feeling of gorgeous comfort in your interiors.

Sustainability in the textiles industry
The road to a sustainable textiles industry is challenging, and while innovative changes to product manufacturing and better textile design processes are 100% important for the future, thoughtful shopping on the part of consumers too is vital.
Using fabrics and materials that are easy to clean are less stress in the end, and they don't have to be thrown away at the drop of a hat either.
Life gets in the way of enjoying it, sometimes. Muddy dog paw marks on the kitchen floor you just cleaned. Your poor, sick little toddler having yet another accident on the couch. Spilling wine on your cushions. Life can be hard, but it's the little things that make it easier.
That's what we're here for: taking care of the little things so that you can look at the big picture.
At FibreGuard we believe that sustainable living is about creating comfortable spaces that bring joy, rather than ones that just look good on Instagram. It's about building relationships with people who love what they do and want to share their passion with others. It's about making conscious choices about how you live and what you buy. And it's about finding ways to enjoy life that don't involve spending a lot of money or sacrificing comfort.
We believe in the "buy once, buy well" philosophy when it comes to furniture choices and interior decorating because we know how important it is for your space to reflect your personality and values. That's why we offer a wide range of fabric options for all price points.
Buying well means buying long-lasting products that will stand the test of time and use less energy to produce and transport than their cheaper counterparts. Buying well also means finding a way to reuse things rather than throwing them away after one season - whether that means reusing old pallets as planters or repurposing an old dresser into a kitchen island.
Our commitment to sustainability in the textiles industry
We're committed to making sustainable choices whenever possible. We work with manufacturers who share our philosophy and have made it their mission to provide quality products that are both environmentally friendly and socially responsible.
The following are some of the ways in which our products meet these standards:
The textiles industry needs more than token alone if we are to make impact-driven change. It was this defining moment that helped us form a partner relationship with Futureproofed and their team of experts.
Under their guidance we are strategically moulding FibreGuard's corporate vision and evolving our sustainability actions according to the UN Sustainable Development Goals (SDGs), and the relevant SDGs within this framework. Explore our textiles sustainability commitment here
In addition to our products, we've taken steps to reduce our carbon footprint in our offices and by our staff. All of the materials used in the recent renovation work of our corporate offices earn their place on the office floor because of their transparent sustainability, their proven durability in high-traffic spaces, and their undeniable visual or sensuous appeal.
Sustainable textile development is good for everyone
Really taking the time to consider the impact of your products not only on their end-users but also on the world around us, on business, on the economy: this is key to powerful impact.
The saying goes: we're here for a good time, not a long time, but we would argue, why not both?
Our product design team here at FibreGuard fabrics considers multiple impact points when designing our beautiful fabrics.
We look at the functional needs of interior designers and architects, at the specifications required by contractors, furniture manufacturers, wholesalers and the hospitality industry.
Our fabrics undergo a battery of textiles tests to ensure that they meet the exacting requirements of all of these touchpoints.
There are other aspects to consider as well though in sustainable product development: current trends, for example.
Interior design, in case you haven't noticed by now, is trending towards simplicity, basic shapes, functional lines, and materials like metal, glass: hard, unforgiving functionality.
It doesn't have to be this way though. It's time to stand up and argue that the future doesn't have to be 'futuristic'.
The future can be warm, inviting, comfortable. The future can be child-friendly, klutz-friendly, pet-friendly. We're looking forward to a future that can sustain life.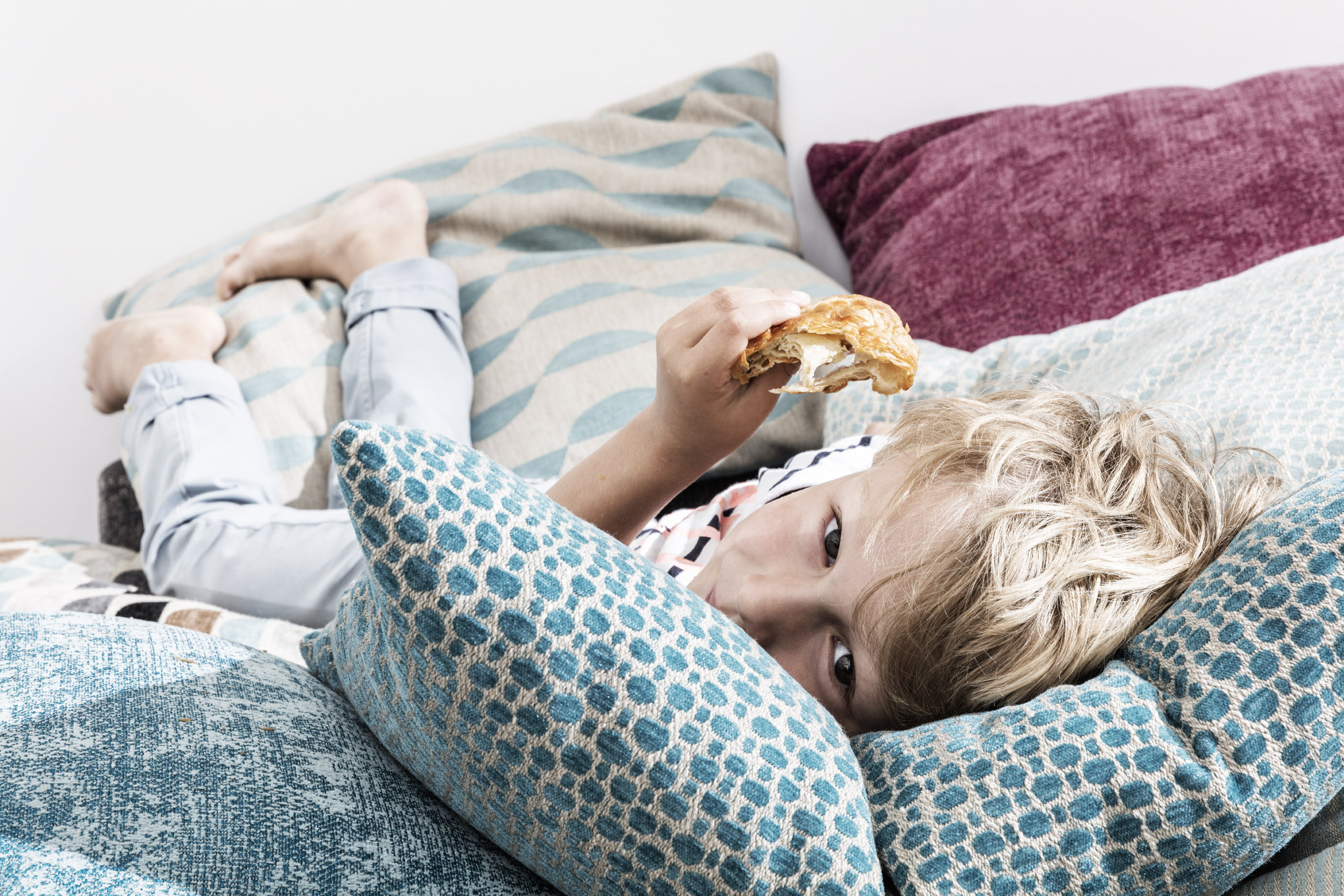 Marrying your interior style choices with physically durable materials
While trends and trend-watching are fun and useful to work with, we wouldn't necessarily suggest that you jump on every interior design fad that starts making headlines.
Stay true to your unique style choices; they're what will make your interiors really work for you. In the end, opting for durability is better for the environment and more sustainable overall. Did you know that FibreGuard fabrics are certified under the STANDARD 100 by OEKO-TEX®?
Which upholstery fabrics or fabric blends are the most durable?
Polyester is generally the most durable fabric, depending on what you use it for. It is a synthetic fibre, engineered to be stronger and more flexible than natural fibres, such as cotton.
Cotton and polyester blends are also long-lasting fabrics though. 50/50 fabric blends are very common because they have the softness and breathability of cotton and the desirable durability and flexibility of polyester.
Invest in the best with FibreGuard's upholstery
Basically, our message here is to invest in the best. Those statement furniture pieces? Love them, keep them. Enjoy your interiors, take care with them, and they will serve you for years to come.

Explore our sustainability journey here, and get in touch with us to specify FibreGuard upholstery today!