3 glamorous ways to make your interiors sparkle
Working with metallic décor elements when you're working on an interior design project can be tricky, but this post lays out the solid guidelines you need to find your way.
In this post we'll be looking at how bringing colour palettes, lighting, and decorative elements together when working with metallics can easily give your space an understated luxury.
Wait. Metallics? Really?
Far from being tacky, the use of metallic accents and metal decorative elements in a room can:
Add sheen and depth to a space
Style in a touch of glamour
Tie your interior design decisions together
But how much is too much?
Isn't it a bit too easy to go way overboard with metallics? It is, if you don't have a well thought out concept of what you're doing.
The best place to start looking for ideas and inspiration is to look first at the materials you're going to use. Choosing the metallic classics (gold, brass, silver-tones) or going with fashions (rose gold, copper) is totally up to you.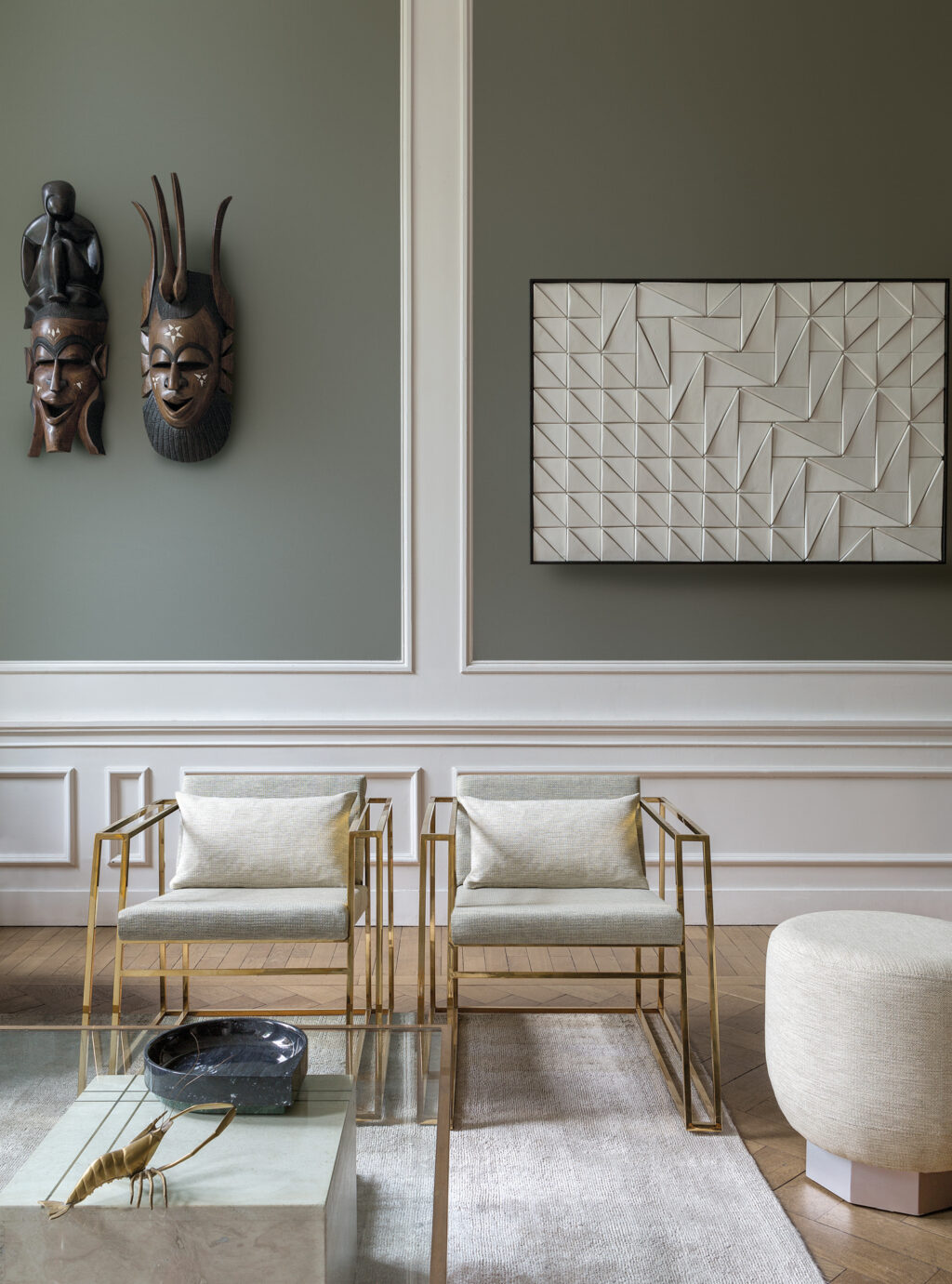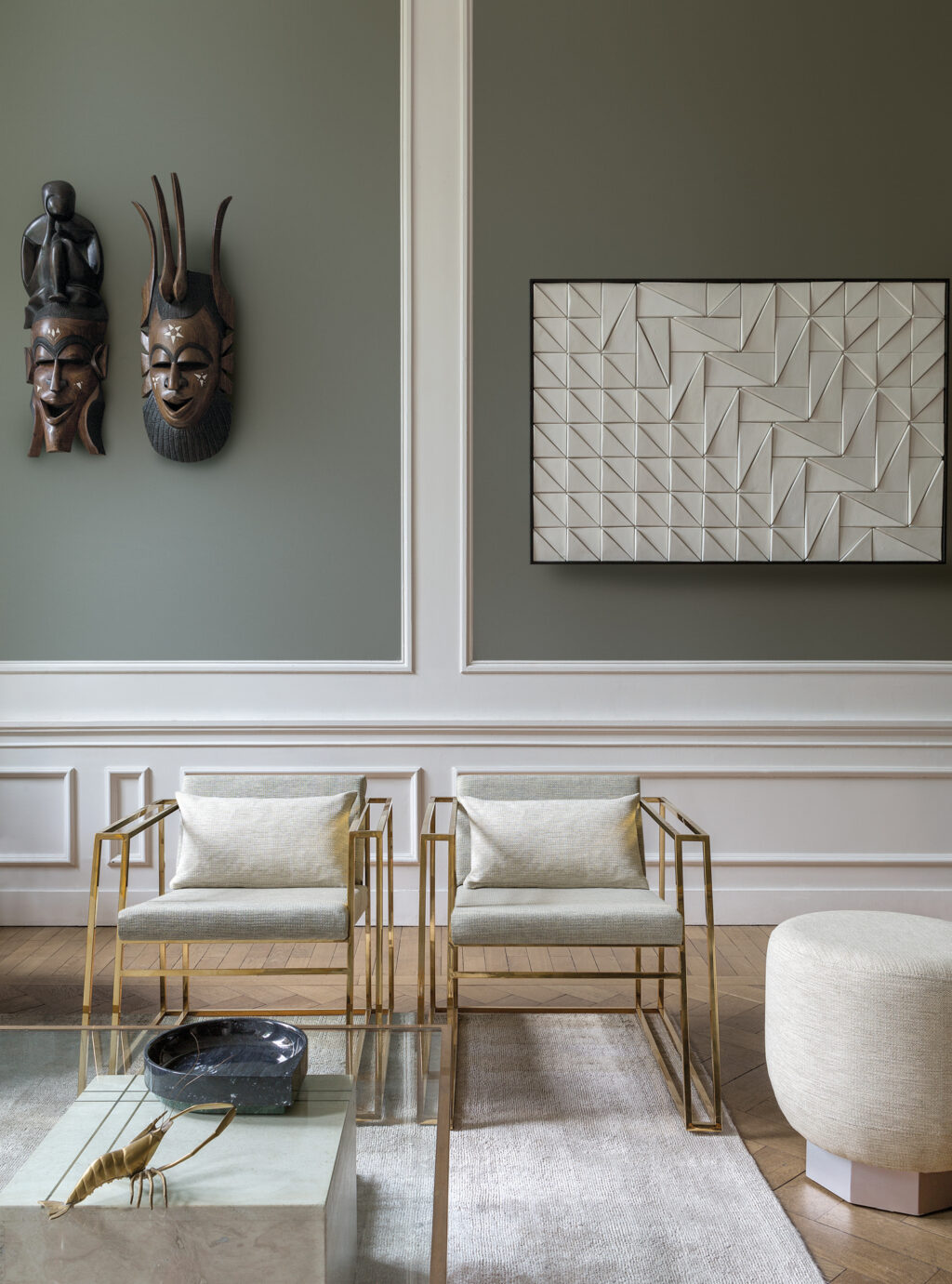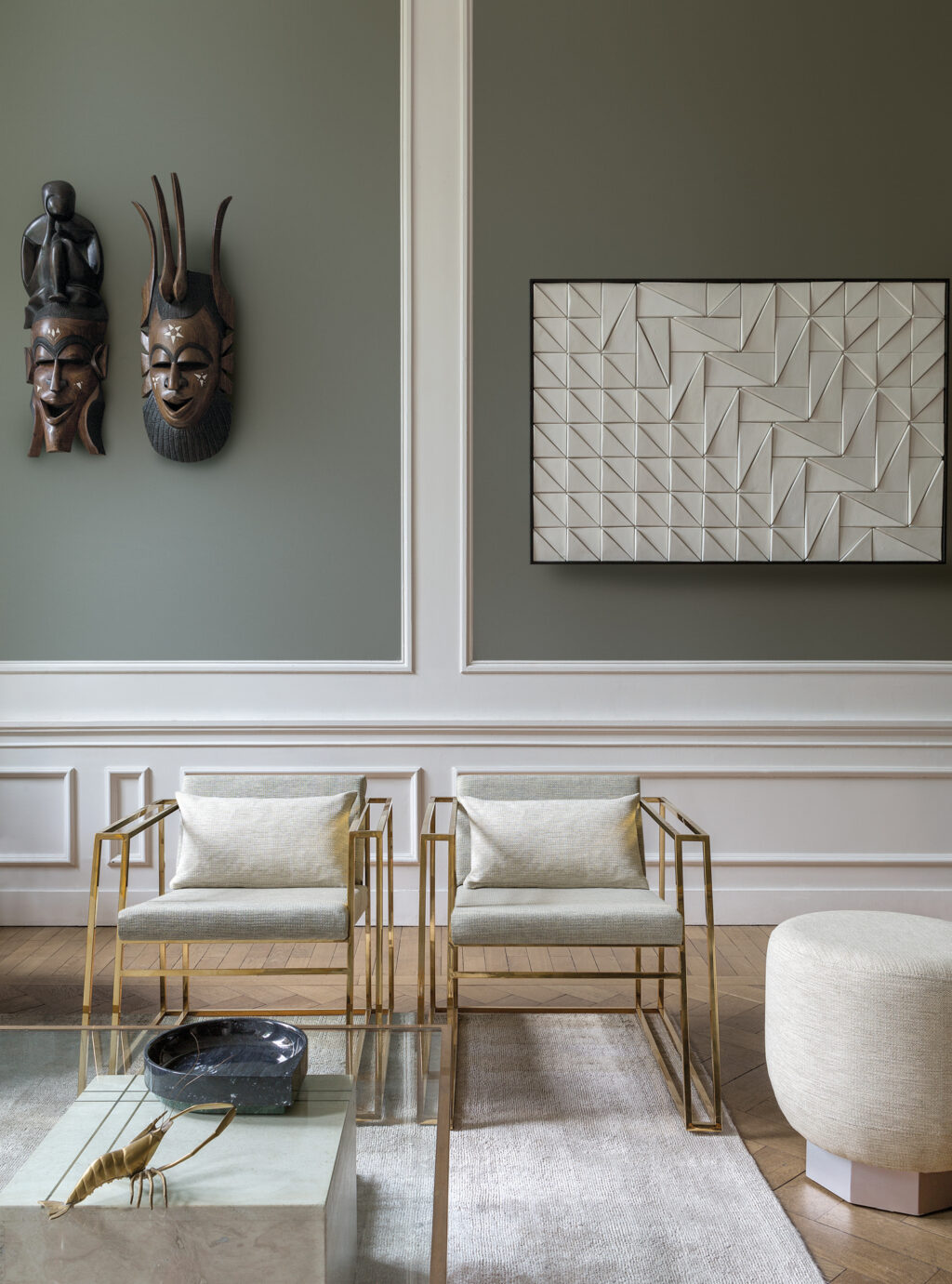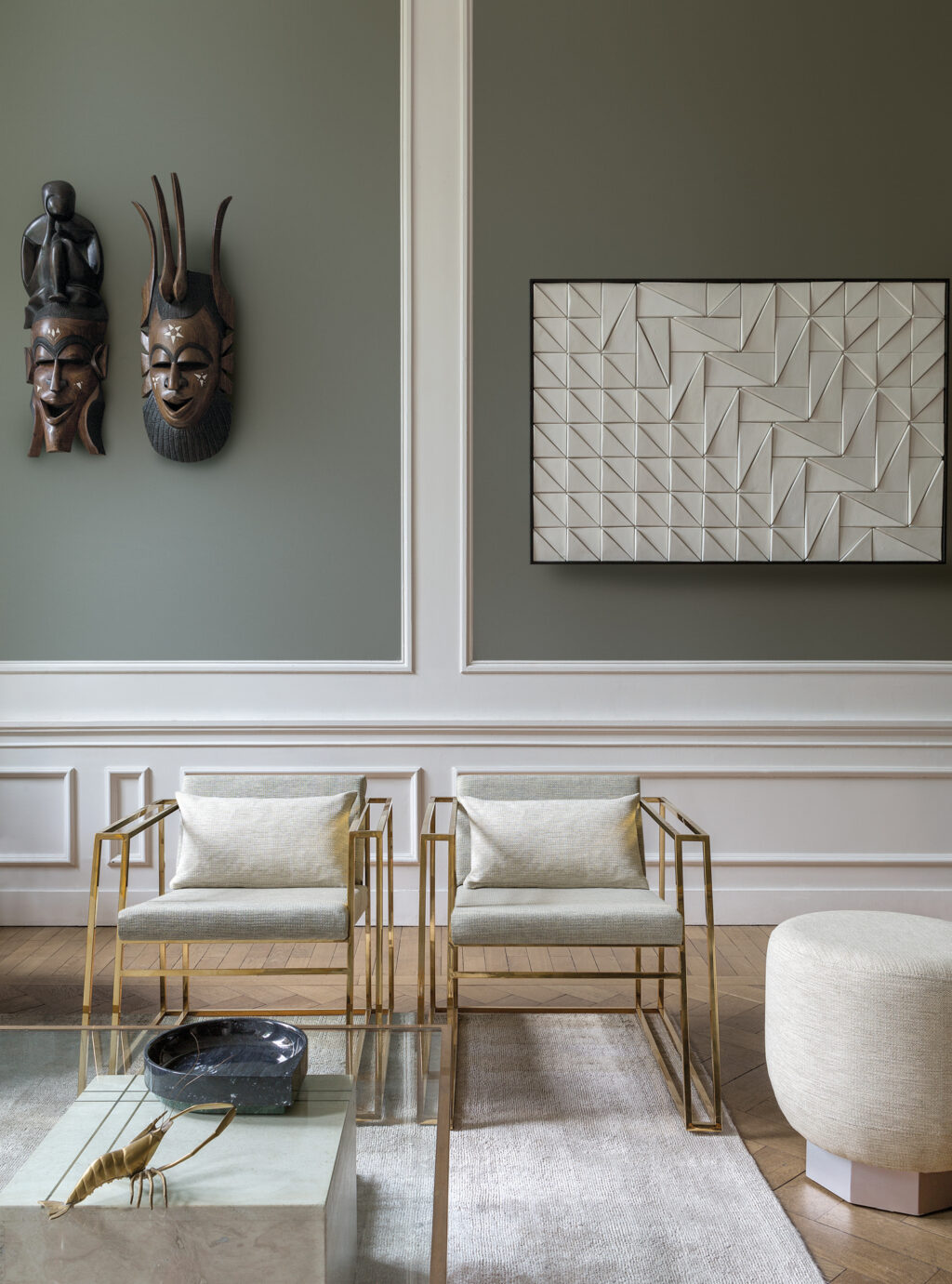 Working with colours and metals in interior décor
An injection of metallic accents works well in a broad spectrum of colours. We're talking everything from warm jewel tones like navy or purple to modern monochrome colour schemes (yes, your interior design project can handle inky black as a wall colour) and even neutral matt-tone palettes.
Some designers would insist on keeping the colour scheme subdued if you're working with metallics, but we would argue that that's more of a guideline than a rule. Really it depends on what kinds of metallic you're using, what finish the metal has, and what the other textures and colours in the room are.
Metallic accents actually are a great way of unifying a design scheme in a room, and working with them is a bit like pairing a gourmet meal with a special wine. It's all about balancing the different elements and the effects and atmospheres that each element brings along with it.
Brass is a great complement for darker colours, for example, as it brings its warmth to fill the flat feeling that darker colours like black or earthy brown can sometimes create in a space.
Conversely, bright chrome and brushed stainless steel pair better with cool greys, off-whites and delicate blues.
There's also an argument to be made for going full-tilt for the Crash! Bang! Colour! effect. Trust us, it's an Instagram hashtag for a reason, and you'll find some fabulously loud metallic décor ideas in there.
Related read: 10 steps to glamorous hotel interiors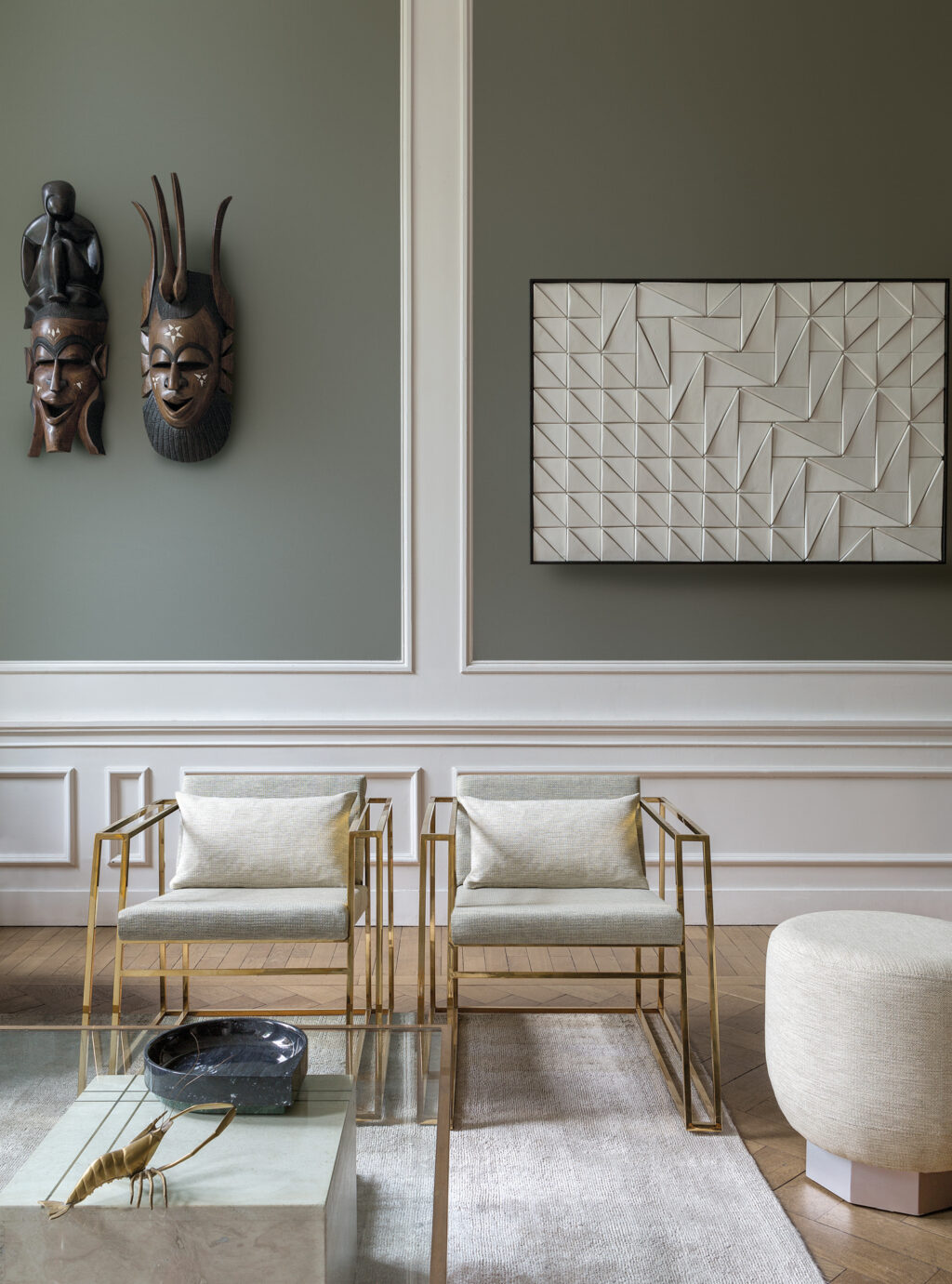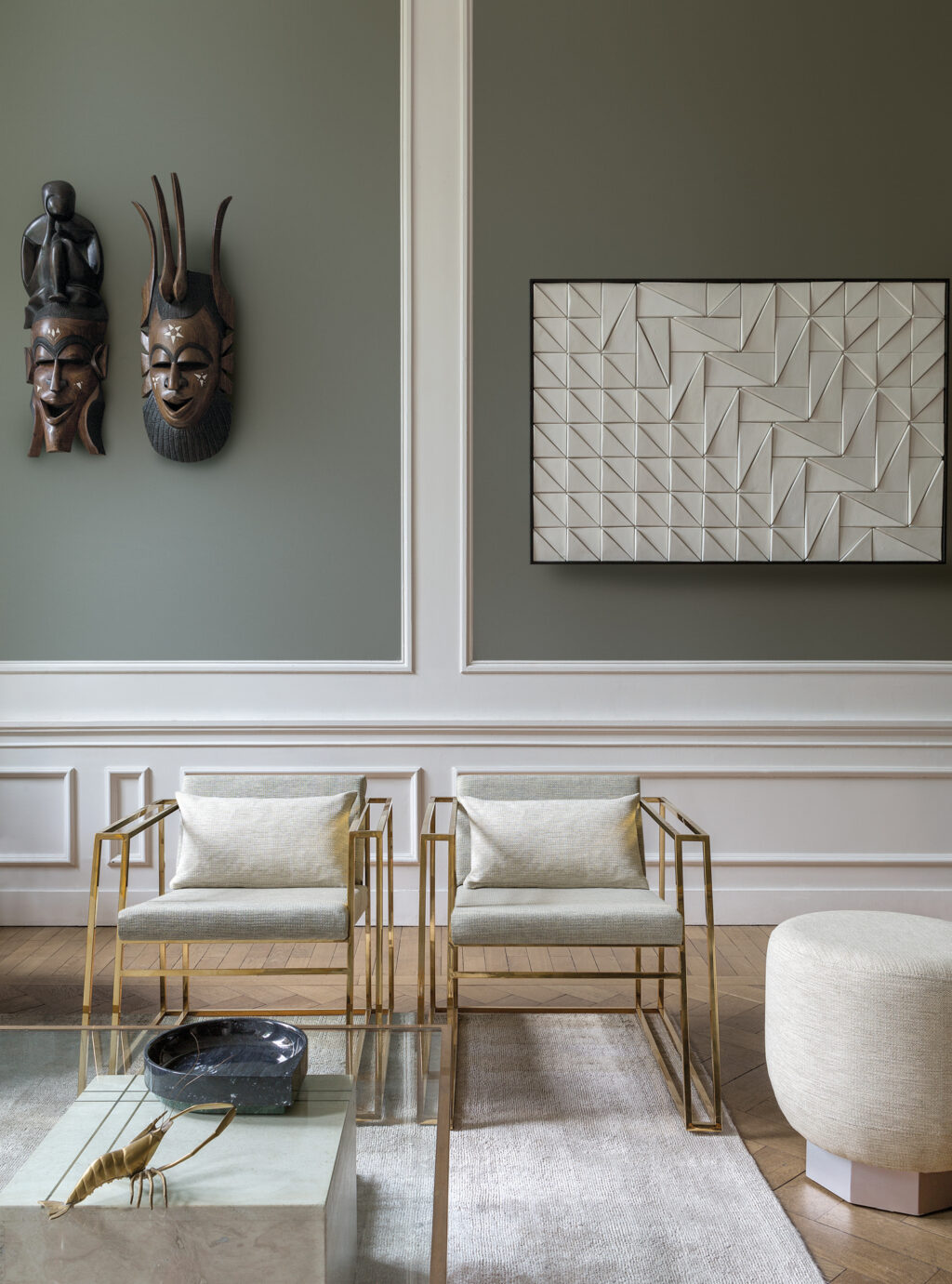 Natural, subtly glamorous spaces
The operative word here is 'subtle'.
We recommend starting with décor accessories (mirrors, lamps, tableware, and other decorative elements) as these are easier to move around and create a balanced look.
It's easier to work on a small scale and build on that, rather than going big immediately and ending up with a busy, distracted room that feels like a fairground mirror maze.
Working small can help you infuse a room with a lustrous sheen, especially through working with sometimes-overlooked elements like wall art patterns and furniture finishings.
Unless the fairground house-of-mirrors look is what you're going for. Obviously. Which brings us to...
Lighting
We can't mention the words 'glamour' and 'accessories' without touching on lamps and the remarkable change new lighting design can bring to an interior's aspect.
A shimmering hint of brass, copper or even high-octane gold is easily introduced to a room through floor- and table lamps in fitting styles, or through pendant lighting.

Soft textures bring out a room's inner shine
Speaking of soft armchairs, while metallic accents can bring a room together, another important element in providing the texture to any interior design scheme, is, well, texture. A burnished, metallic-lacquered end table, paired with a gorgeously soft armchair, for example, …what's not to love?

Thoughtful use of texture is key to creating a picture-perfect, luxurious space that is nevertheless actually comfortable for its human inhabitants (and their pets!).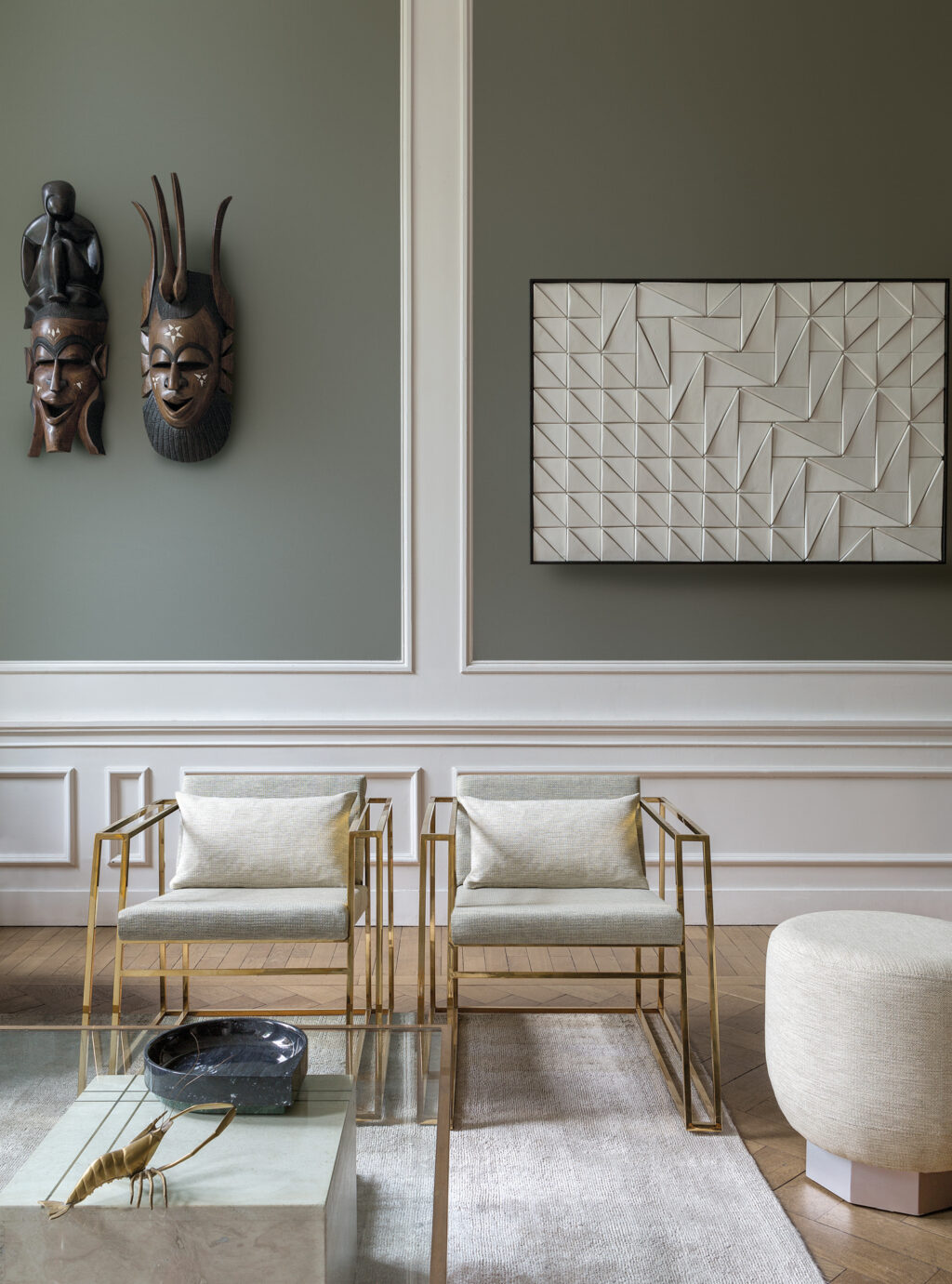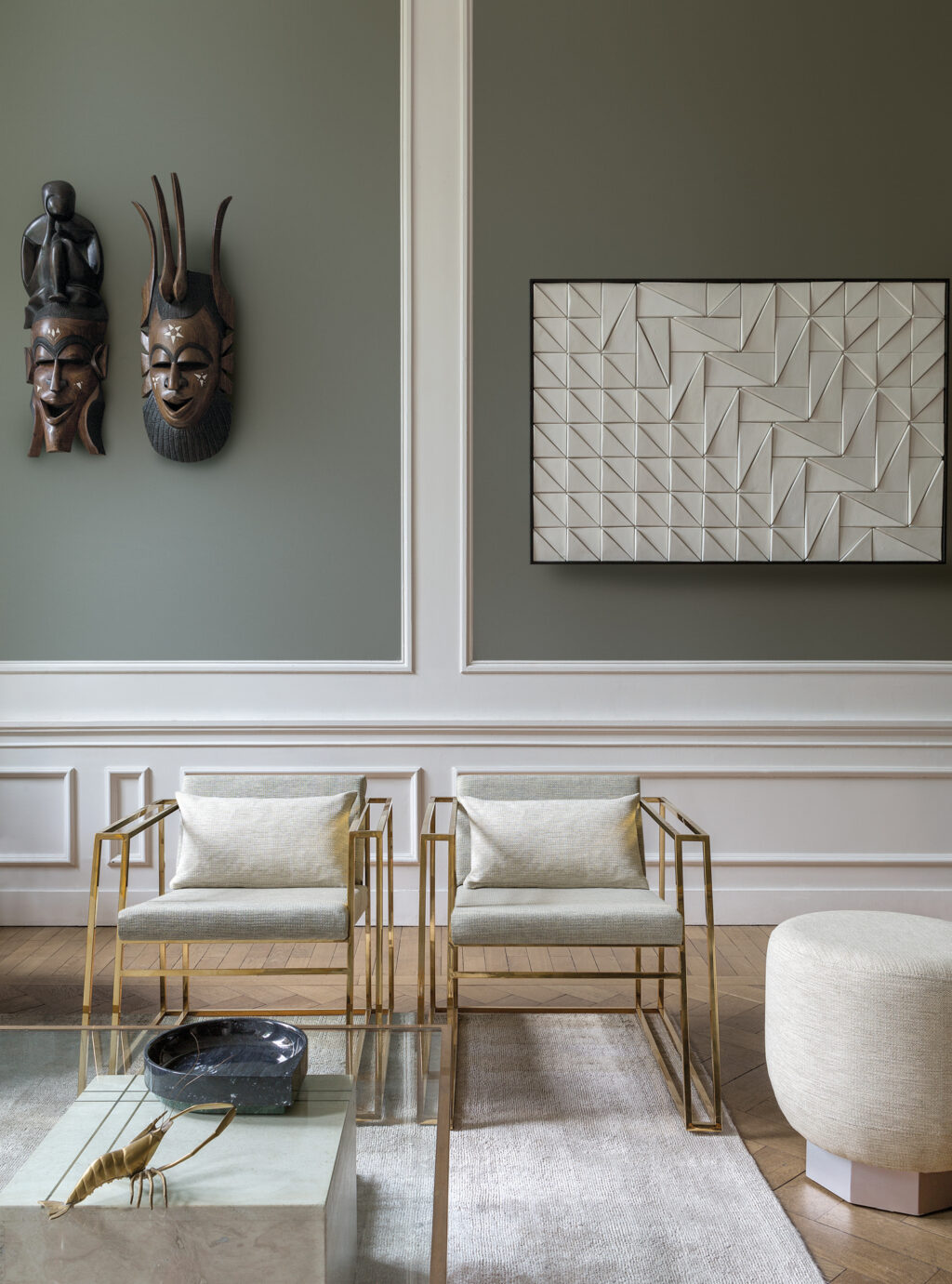 Working with contrasting finishes, complementary colours and softer upholstery fabrics containing characteristics such as wool, chenille or velvet allows the metallic elements or mirrors in a room to, dare we say it, shine.
We hope you've enjoyed this post. Check us out on Instagram for more inspiration!