Organic cotton, the Organic Content Standard, and FibreGuard
The Textile Exchange has confirmed that 2019/20 saw the largest volume of organic cotton fibre harvested globally to-date.
Today we look at our own work within the Organic Content Standard guidelines, and at what this increase in production means for our work in textiles.
Let's get to it.
The organic cotton market report findings
The Textile Exchange's 2021 Organic Cotton Market Report shows that there has been four percent growth in organic cotton fibre volume in the space of a year, highlighting that this is the fourth consecutive year that organic cotton production has been on the rise.
At FibreGuard, we are already releasing new high performance fabric collections that contain both Organic Content Standard (OCS) cotton and Global Recycled Standard (GRS) polyester. We're inspired to see from this market report that the supply and demand for organic cotton is thriving and we are excited for the future of the textiles industry.
Recap: The Organic Content Standard (OCS) in brief: this eco-label makes it easier for consumers to confirm whether goods contain organic materials. How it works: Based on their composition, fabric is either awarded the 'Organic Content Standard 100' for fabrics containing more than 95% organic fibre, or the 'OCS Blended – Organic Content Standard' for fabrics containing between 5% and 95% organic fibre. Please refer to our FibreGuard fabric samples to confirm which collections are OCS certified. Our unique OCS number is 1036513.
Explore our full range of eco-labels, from the STANDARD 100 by OEKO-TEX® to operational standards like the ISO 9001 and ISO 140001.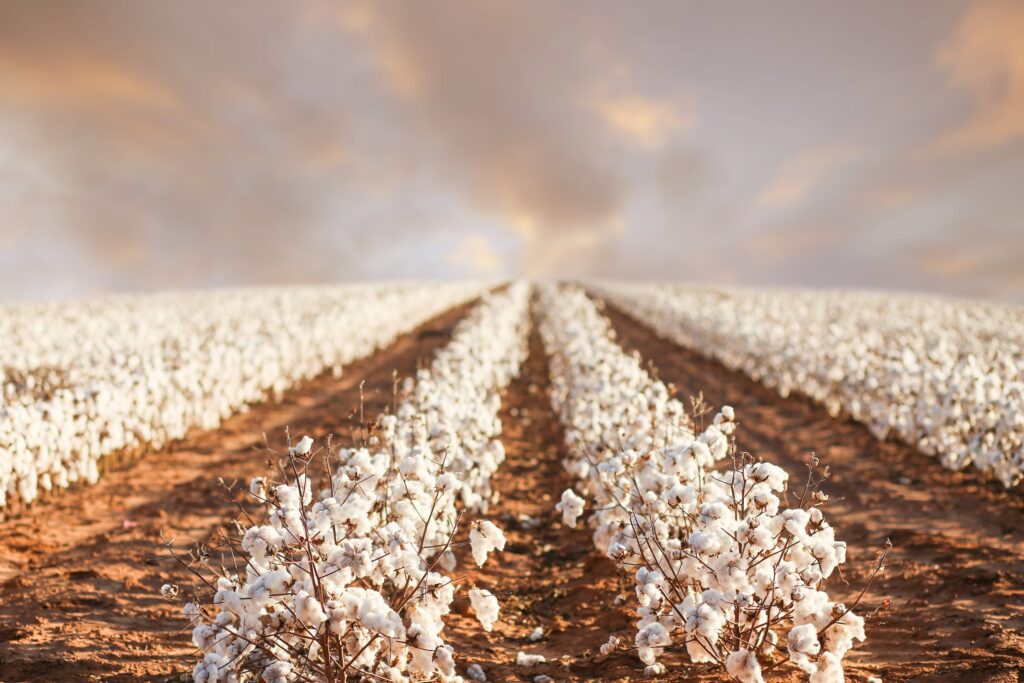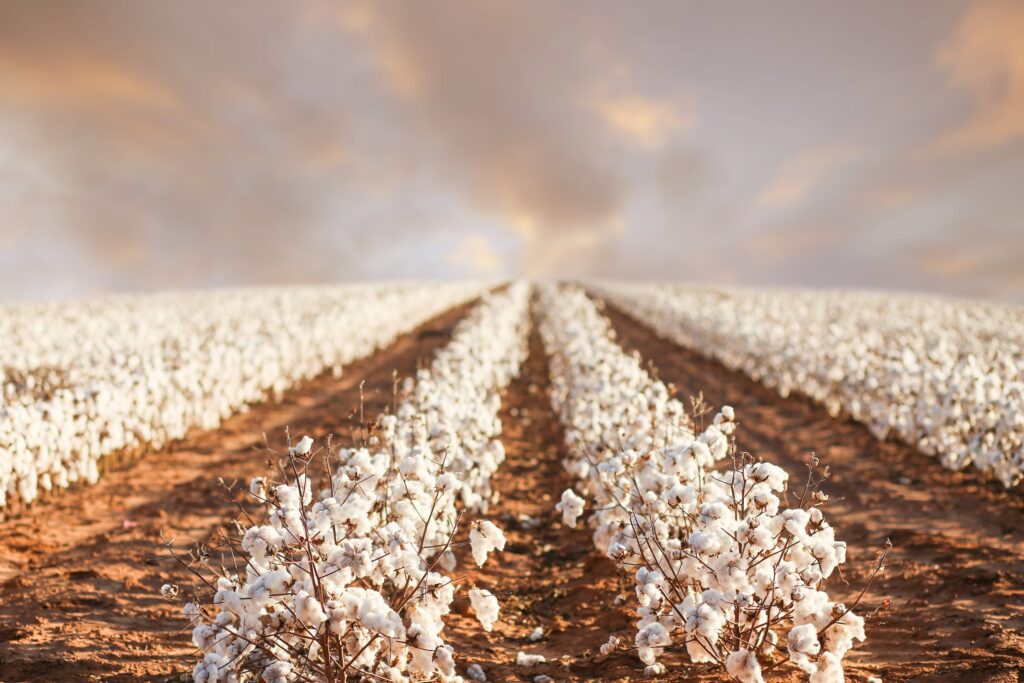 Why is the OCS important for the textiles industry?
The environmental impact of industry and manufacturing is becoming more understood as the years and decades go by. The impact of the climate crisis can be felt not only in business but also in our personal lives.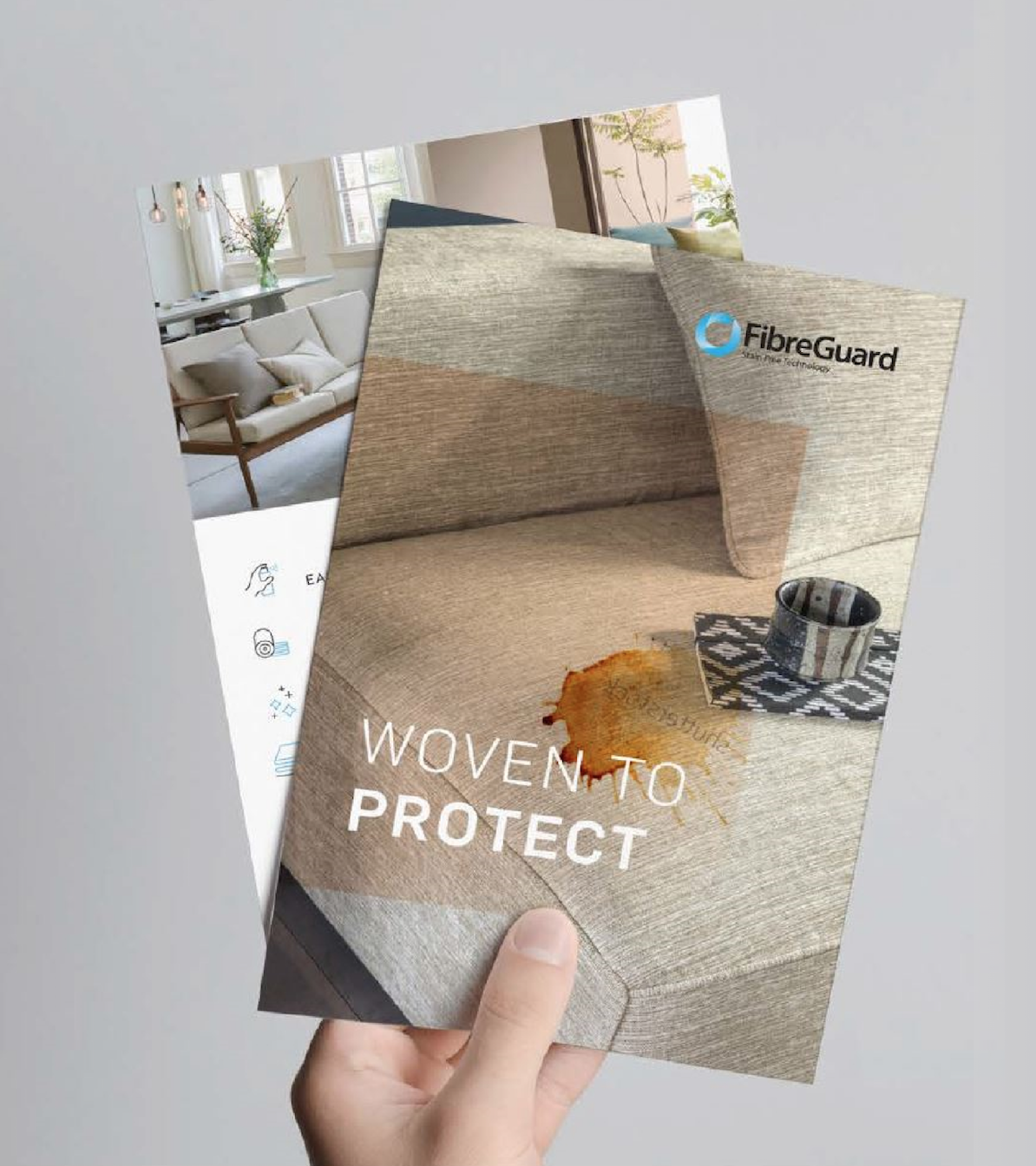 Because of these concerns about sustainability, demand has significantly increased for ecological products that deliver in terms of performance and durability. We see this in everything from personal home products right up to contract textiles such as ours.
Supplying certified organic cotton is therefore understandably important as it helps ease consumers' minds about the origins and provenance of their fabric. It's equally important for the delicate balance of our ecosystem and is one way we are working together to transform the textiles industry in the 21st century.
If a fabric collection meets the strict criteria of the Organic Content Standard, you know that the fibres have made the grade all the way through the manufacturing process – from farm to factory to end-use application.
Related read: 5 Vital Principles of Sustainable Design >
Contract fabrics containing organic cotton: are they really a sustainable?
Looking at the complex journey to sustainability, it becomes quickly clear that all of us are in it together and that all our choices have knock-on effects. Organic cotton on its own isn't completely eco-friendly, just as electric cars aren't the full answer to a more ecologically healthy climate either.
Eco-labels such as the OCS are one piece of the jigsaw puzzle: industry leaders, and textile manufacturers, all must step up and add more pieces in to get where we need to go.
Related read: Sustainable sampling and the future of the textiles industry >
FibreGuard's commitment to responsible design

Our future-focused approach to sustainable design is one of the defining features of life at FibreGuard.
Consumer safety and environmental responsibility lie at the heart of our manufacturing processes, as does our dedication to quality management under Quality, Environment, Safety and Health (QESH) guidelines. Our work with organic content standards and recycled polyester fabrics are part of this, of course.
Find out more about our processes by getting in touch.