A more natural approach: An introduction to organic certification
As well as creating beautiful, easy-to-clean fabrics for the home, the workplace and the hospitality industry, we're also deeply committed to the principles of sustainable design. For some time now, we have ensured that as many of our fabrics as possible adhere to stringent environmental standards relating to production, sustainability and ecology.
In addition to this eco-friendly track record, we're now delighted to add new fabric collections to our range that contain both Global Recycled Standard (GRS) polyester and Organic Content Standard (OCS) cotton.
Bringing peace of mind to you that the fabrics you choose are sustainable and produced according to strictly monitored organic practices.
What is the Organic Content Standard?
Organic cotton is a type of fibre produced according to strict organic agricultural standards which safeguard the health of soils, ecosystems and people. No artificial chemicals or GMOs (genetically modified organisms) are permitted under organic guidelines, and instead natural processes are embraced which benefit the environment.
The aim of the international Organic Content Standard is to increase the take up of organic agriculture and provide companies with a tool with which they can easily verify the organic nature of their products' constituents. FibreGuard is proud to be launching new fabric collections containing organic certified cotton.
These are the two specific standards we are currently working under:
OCS 100: Certifies products made with 100% organic fibres that have been tracked through the production chain and segregated to prevent co-mingling with other fibres.
OCS Blended: Applies to all fabrics containing a minimum of 5% organic cotton and can be used for blends that contain any fibre, including conventional cotton.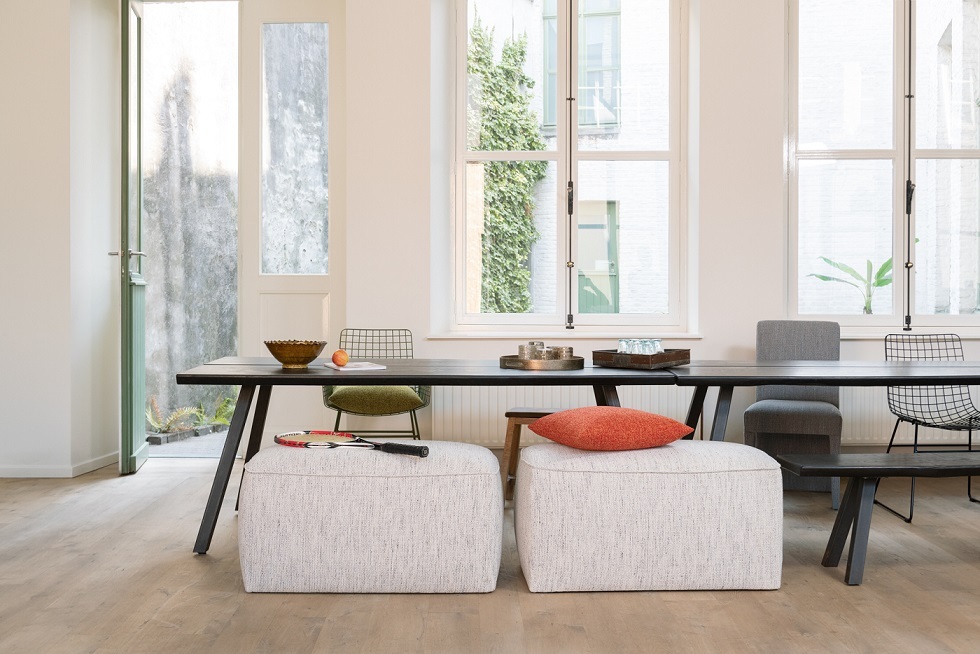 Why should I choose organic certified fabric?
We're all increasingly aware of environmental issues. Concerns about sustainability and the impact of plastics have led to an increased demand for ecologically-sound fabrics that still deliver in terms of performance and durability.
Choosing certified organic cotton gives you peace of mind about the origins and provenance of your fabric. If the fabric meets the strict criteria of the Organic Content Standard, you know that the fibres have made the grade all the way through the manufacturing process – from farm to factory to home.
It's not just organic. It's certified organic.
Environmentally-conscious fabrics: our STANDARD 100 by OEKO-TEX® certification

While we're making great progress in terms of offering a wider variety of organic fabrics, we also remain committed to environmentally-friendly manufacturing as reflected in our STANDARD 100 by OEKO-TEX® certification.
The 'gold standard' of environmental integrity, this certificate shows that a fabric has met a strict set of environmental criteria which go far beyond necessary legal requirements.
You can check the validity of your fabric's STANDARD 100 by OEKO-TEX® certificate by checking the fabric label and entering the number into the OEKO-TEX label checker.
In terms of our manufacturing process, certification by the STANDARD 100 by OEKO-TEX® means that the use of chemicals is closely monitored and any environmental impacts are kept to a minimum. No harmful chemicals are released from our fabrics – either via wear and tear or washing – and we can guarantee that all of our fabrics are entirely safe for skin contact.

Safeguarding our future
At FibreGuard we are closely aligned with a future-focused approach to sustainable design. Not only do we put consumer safety and environmental responsibility at the heart of our manufacturing processes, but we are also committed to looking after the planet we live in today as well as the one our children will inhabit for generations to come.
Our adoption of environmental measures such as reducing the use of chemicals, energy and water are fundamentally grounded in our respect for the natural world. By choosing a FibreGuard fabric you are choosing to create a kinder, greener planet.
Thank you for joining us on our journey towards a more sustainable world.
If you found this blog post useful, please share it online and spread the word!