Wabi-sabi: the stress-free design style we need
'Stress-free living' is probably the key defining interior design trend for 2021. After the ups and downs of 2020, having the time to relax in a calming interior environment is looking very attractive to many of us around the world.
Enter wabi-sabi style, stage right. In fact, it's far more than just a style. Wabi-sabi is an entire world view in traditional Japanese aesthetics, connected to broader concepts of Japanese minimalism in many ways. It's having its day in the sun here in the Western world because it's exactly the soft touch we need in our interiors going forward into 2021.
In this post we explore the key defining principles of wabi-sabi as it relates to interior design, with resources and inspiration to jump-start your creation of truly authentic interior environments.
Wabi-sabi: an explainer
The words wabi and sabi (much like the Danish hyggeor even gezelligheid in Dutch) don't directly translate into English.
"Wabi" evokes a fresh, rustic simplicity, and peace, either in the natural world around us or in objects we make or own.
"Sabi" celebrates the gracefulness of age, when an object we own, for example, gains a patina, visible wear, or even noticeable repairs! The writer Richard Powell described it beautifully as joyfully nurturing authenticity "by acknowledging three simple realities: nothing lasts, nothing is finished, and nothing is perfect."
That's all wonderful, but how does that translate into 2021 and the unexpected demands we have on our homes?
Calm has a 'soft mood' colour palette
Colour is a very accessible way to start when thinking about interior aesthetic styles.
Social media platforms have colour palette recommendations for any style imaginable (dark academia, anyone?) and across all disciplines.
Wabi-sabi colour palette suggestions are everywhere too.
Colour trend-watchers everywhere agree that earthy colours are a big crowd-pleaser going into the new year, and its these simple yet intimate shades that epitomise wabi-sabi interiors.
Read: Our Guide to...Decorating with Neutrals
Rusty reds, warm, reassuring greens and slubby browns will be everywhere in the coming months. Dulux recently announced Brave Groundas their colour of the year for 2021, and there's no clearer statement than that!
Brave Ground is a warm, natural neutral that connects us back to nature and the simple things. Empowering and earthy, the colour provides a firm foundation for living. Evoking a sense of security, growth and potential, it helps create environments that give us the courage to embrace change. - source
It's interesting to see a reflection of wabi-sabi colourways in the work of Belgian designers such as Axel Vervoordt, Vincent Van Duysen, and Pieter Vanrenterghem.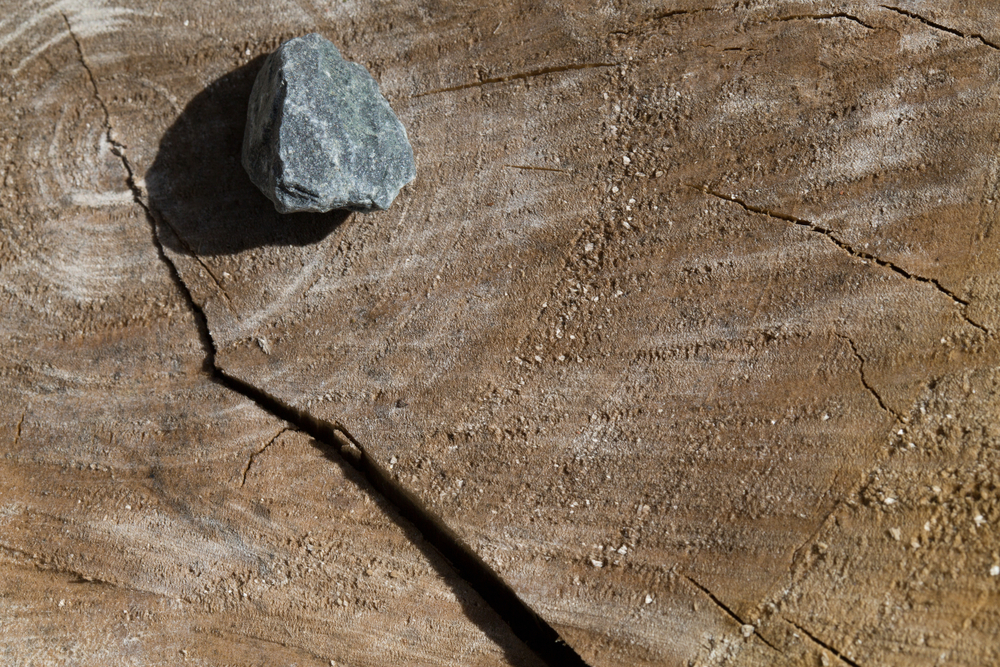 Their work sets desaturated colours front and centre, paired with richer colour palettes and unfinished woods. Read more about this here: What you need to know about Belgian style interior design. Vervoordt published a book 2011 entitled Wabi Inspirations, showing readers how to create "calm, peaceful spaces in which beauty is distilled to its purest form."
Wabi-sabi interiors have a 'lived-in' look and feel
Imagine these interiors as the suede and sheepskin slippers you bought from an older artisan twenty years ago and still wear today even though they're worn and maybe you've needed to patch them up a little.
Their inherent quality as a hand-crafted product, and your love for them, shines through.
"Textured items make a home feel more approachable. The more texture you have in a space, the more you feel like you can live in it." - Alison Davin, the founder and principal of San Francisco–based design firm Jute. - Architectural Digest
In our own homes, we can accentuate this 'much loved and worn' feel through layering and texture, and have come up with some very unofficial rules when it comes to wabi-sabi interiors!
How to embrace wabi-sabi in 2021
See these 'rules' more like guidelines rather than rules. We hope they will open up a world of possibility for you in 2021, whatever your interior spaces look like.
Let rough woods stay un-sanded, leave those unfinished concrete ceilings alone
Combine textiles of natural compositions and blends with the look of linen, cotton, and wool. Layer weaves and textures in neutral earthy tones mixing boucle and chunky yarns with a handwoven structure for tactility and depth
Enhance your cupboards with plates, cups and bowls in charmingly irregular ceramic shapes
Draw the eye to the subtle brilliance of woven structures through asymmetrical, organic pieces – or even woven furniture pieces such as rattan chairs and poufs.
Loose-cover upholstery reflects the nonchalant ease of the style, while proving highly practical when it comes to washability and care.
Stepping bravely into the (wabi-sabi) future
No matter what happens, 2021 is set to be an interesting year. We've embraced the wabi-sabi worldview in our own lives this year as we all navigate this unfamiliar terrain together, and we hope you take this inspiration into your own homes in the coming year. Let's work together in 2021.