Interior architect and girlboss: a conversation with Hanne Gathe
In today's blog post, we chat with Hanne Gathe: emerging interior architect with over a decade of experience. We talk interior, social media and what it takes to start your own firm.
Before we jump in…
Hanne obtained a bachelor's degree in Interior & Spatial Design at the Chelsea College of Art and Design in London.
After that, she worked for some of the best-known names in the industry: Foster + Partners, Jump Studio, Fiona Barratt Interiors, Lawson Robb and Metropolis Arkitektur & Design.
After living in Australia and the UK (London), she settled down in Oslo, Norway, where she started her own interior architecture firm: Studio Gathe.
Hanne specialises in hospitality and high-end residential design but does not shy away from special projects. Let's talk!
Hi Hanne, lovely to have you on board today. You have been in the interior architect business for over a decade. What has been your favourite project so far, and why?
"Hi Maaike, thank you for having me. Naming just one project would be hard, as I've worked on so many exciting projects all over the world. From a private sail yachts to a private planes, from luxury villas to hotels, I've done it all.
If I had to name one, I would mention the last project I completed before venturing out on my own. I worked on Hotel Britannia in Trondheim, Norway, for over 3 years.
Back then, I was working for Metropolis, which is an Oslo based firm. I was involved in this project from pitch to completion and worked closely with my colleague, Linda Gram Egede Nissen.
Together, we designed the most luxurious hotel in Norway, which features 260 rooms, 6 restaurants, a spa, a beautiful reception area, a large conference hall and meeting rooms. Hotel Britannia is family-owned, which means that we were able to really push the design – it has even made it onto the prestigious Leading Hotels of the World website".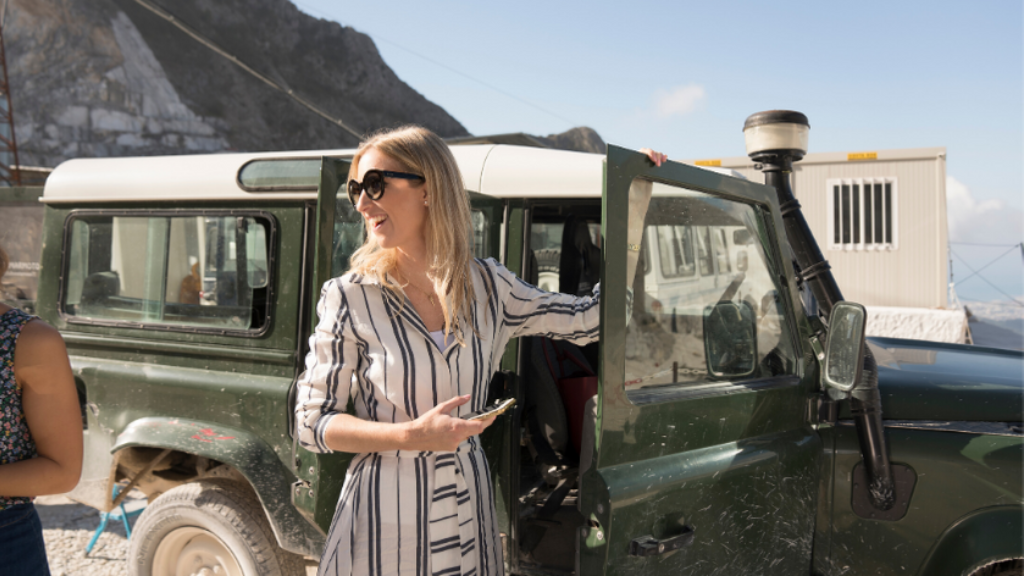 What interiors project are you working on now?
"I am currently working on several exciting projects, as my company has grown a lot quicker than anticipated, which is great! (Laughs). I am completely refurbishing two 500m² homes in Oslo, as well as a 200m² high-end office space. On these projects, we are designing from A-Z: space planning, lighting design, bathrooms, kitchens and furnishings.
One of my most exciting projects at the moment is my smallest yet. I am designing two signature suites at the Grand Hotel in Oslo – one of them is the Nobel suite, which is famous for its balcony, where all Nobel Prize nominees wave at the press after receiving their prize.
Besides that, I am finishing two apartments and I just photographed another apartment that will be published soon – busy is an understatement. If you want to see what my daily working life is all about, you can head over to my Instagram stories for some behind-the-scenes footage."
After working for some big names in the interior design industry, what made you decide to start your own interior architect firm?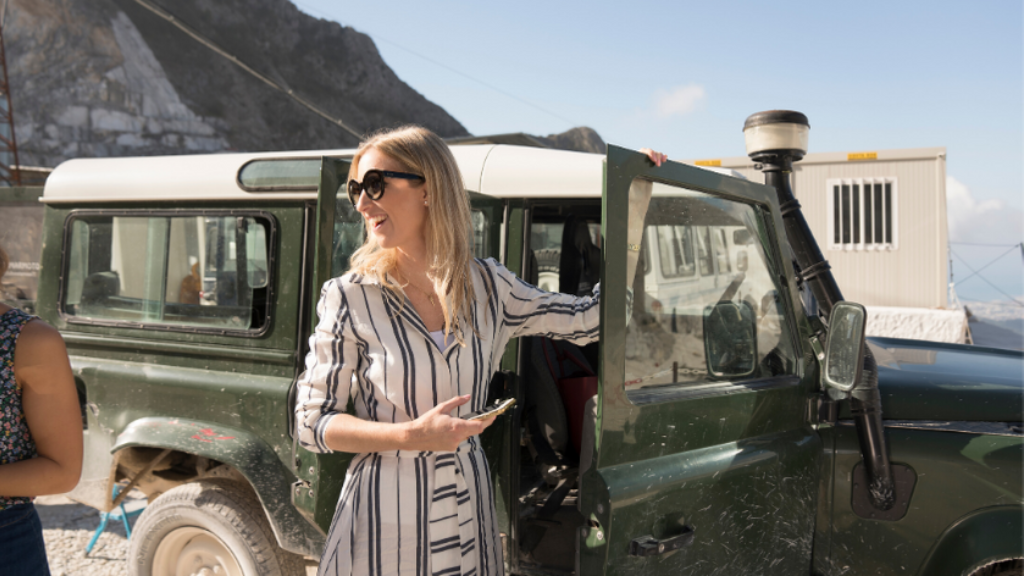 "I think that a lot of designers reach a point in their career where they want to start something on their own. I have wanted my own company since I was a little girl; I just needed to find the courage and the right timing.
Working in the interior architecture industry for 11 years has taught me a lot. I don't think I will ever be done learning, but to create your own company is a different learning curve. It makes you look at the business aspect of the industry.
My advice to new designers? Be employed at different companies before you venture out on your own. Soak up as much knowledge as you can, and start building your network – these things take time!
As writer Austin Kleon said: 'Dig into almost every overnight success story and you'll find about a decade's worth of hard work and perseverance'."

You focus on hospitality design and high-end residential interior design. Do you take a different approach to both subjects?
"Hospitality design and high-end residential design have a lot in common, but they do require a different approach.
When designing for hospitality, you are creating a home away from home for people from different cultures and with different needs. Everything has to work seamlessly together, and you need to consider different things: design durability, fire retardant fabrics, high rub testing fabrics, guests with disabilities etcetera.
In private homes, the client is more involved in the process, as you are often designing their forever home.
We'll talk about custom designs because people like unique and special things that set their homes apart. I've done so many different types of projects – it's what makes this job so exciting!"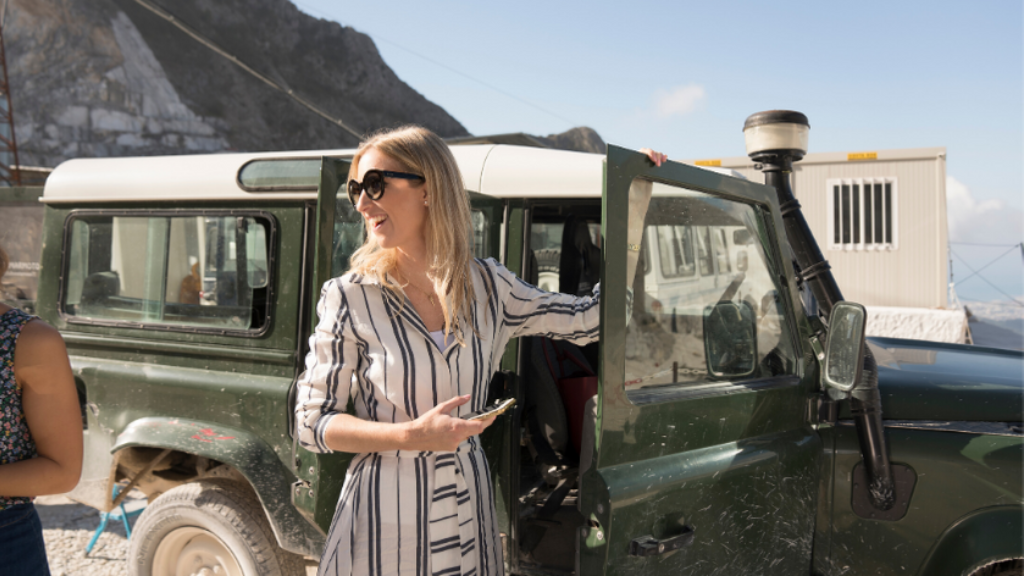 Going further into the design process: how big a role do fabrics play?
"Fabrics and textiles are the finishing touches that make a design come alive. I love using different textures, such as wool, velvet, leather and silk. Using just one kind of fabric will make the design look a little flat. I love heavy linen curtains, velvety sofas and accent chairs in bouclé fabrics.
My taste changes with the seasons: I prefer warmer tones during wintertime and cooler tones in the summer – this is often reflected in the inspiration I post on my Instagram account."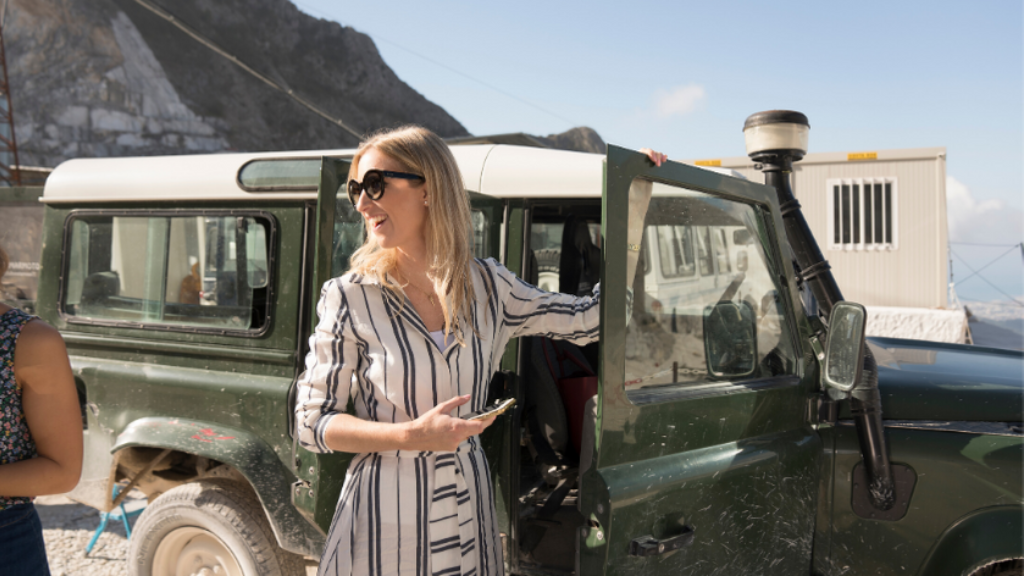 Is it difficult to combine the design work with your business responsibilities?
"Yes and no. Owning a business is hard work, and you end up working around the clock, as you have to do everything yourself. Luckily, I have a brilliant accountant that takes care of my books! (Laughs).
I am also in the process of hiring another junior designer to take over some follow-up duties with suppliers and take over some of the drawing work. My advice? Outsource the things you are not so good at, so you can free up time for clients and designing.
People often tell me how lucky I am to have my own business. I can tell you this: it's not luck – it is 11 years of hard work, and now that I own a company, I work even harder. I would not trade it for the world though, I love my job!"
You are very active on Instagram. How important is it for your business to have an online presence?
"I started my Instagram almost 5 years ago, and I have been building it organically. My goal was to get professional followers – if I could inspire the designers I admired myself, I knew I was posting great content. Over the years, it has grown a lot. When I was named in the top 10 Incredible Interior Designers to follow by Dwell, I got a huge boost in following.
Instagram is important for my business: I get very inspired by other designers. I also found some of my suppliers on there. Even some of my projects happened because of initial contact via Instagram! I love that I have followers from all over the world, from the USA to Russia, from the UK to Australia. I try to answer every message I get, and I read all the comments!"
Besides Instagram – what other digital tools influence your day-to-day job?
"I am a big fan of Pinterest: I love to pin furniture and inspiration, room by room. When I start a new project, I always ask my clients to create a board for their home, where they can pin things they like. This way, I have a better idea of what they will love when designing.
Interior design is all about reading people, and creating a place where they feel comfortable – they literally leave their home in your hands. It's a very personal job."
On that note, we would like to ask you one more question: do you have any tips and tricks that we can apply to our own home to make it feel more luxurious?
"A luxurious home does not have to be filled with expensive things, but I would advise investing in some key pieces, like an accent chair, lighting or art. Great lighting can be like art, and when it's hanging from the ceiling, it's one of the few things your kids cannot reach. It will last you longer! (Laughs). Investing in art is another great tip. Hang one big piece above your sofa: it makes a statement and it frames your room. I bought many of my art pieces on auction, where I got great deals.
Another idea to luxe it up is to accessorise. Get a nice coffee table and fill it with books, candles and flowers. You can find great pieces at H&M Home, Zara Home, West Elm and CB2 that won't break the bank. Head over to Pinterest for styling inspiration! Last but not least: add some fresh flowers to your home. It's the one weekly luxury I treat myself to, and I always go with the seasons."