How photorealistic rendering is transforming the architecture industry
The worlds of architecture and interior design are shifting rapidly thanks to recent technological innovations. Augmented reality (AR) and virtual reality (VR) are two areas that architects and designers are exploring in this time of exciting technological change.
Of course, we are writing from within the textile industry. This power to take the imaginary and making it tangible, even tactile, through photorealistic rendering is incredibly exciting. It has the power to transform our industry from the inside out.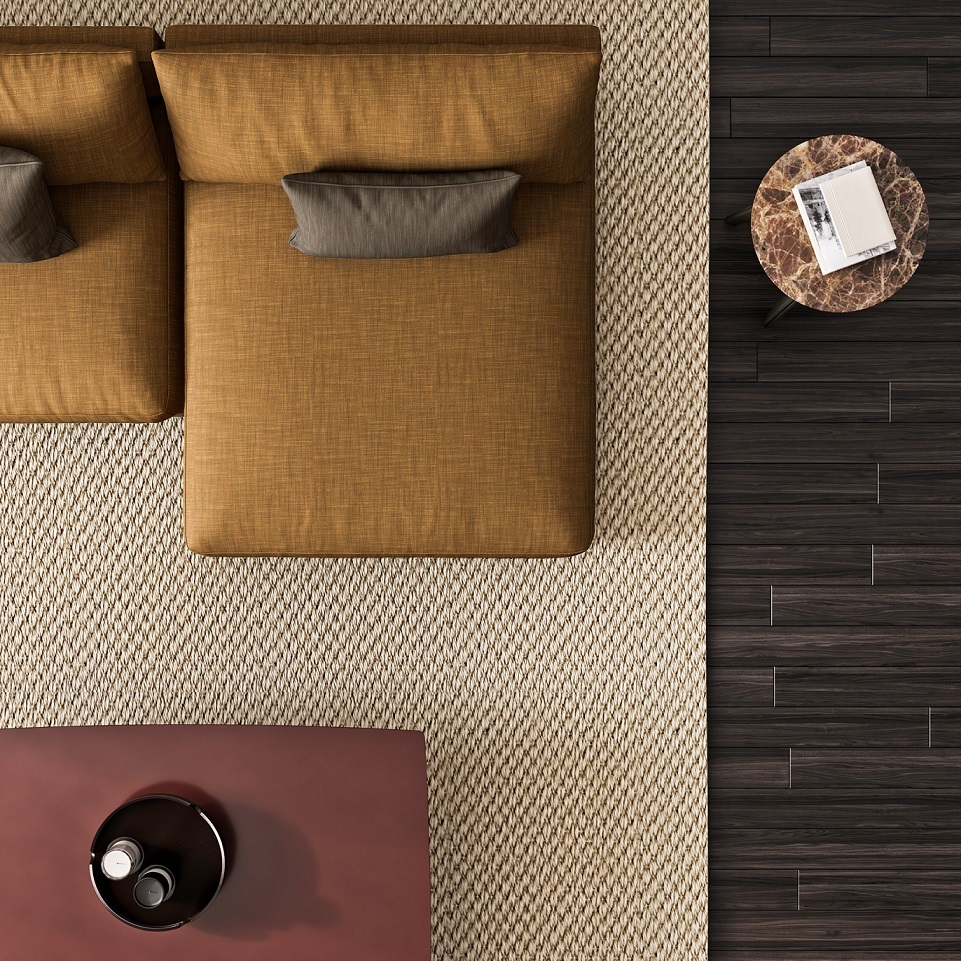 Today we look specifically at photorealistic rendering and what it can do for architectural design projects in terms of speed and accuracy. We also dip into the benefits of photorealistic rendering for architectural firms on a business level, and for contract projects in general.

But first: what exactly is photorealistic rendering? A definition: photorealistic rendering is the process of creating a scene using computer graphics that's indistinguishable from a photograph of a 'real' scene.
Benefits of photorealistic rendering for architectural design projects
Photorealistic rendering is sophisticated, utilising visual effects such as texture-mapping, shading, reflections, shadows, and motion blurs. It gives architects and engineers the ability to dynamically visualise and interact with a space in ways that would have been unimaginable even a few years ago.
Examples of other industries benefitting from high-end visualisations include:
Online and retail. Customers today have high expectations. Utilising high quality renders streamlines retail processes and offers great variety and choice to end-consumers
Furniture manufacturers. Large budget allocations for prototyping products, including renting locations to do the prototyping …are over. It gives furniture manufacturers the power to virtualise their products in all possibilities imaginable, in any location imaginable.
Architectural design and urban planning. As the urban landscape continues to spread outward, it's very important that urban planners can communicate their proposals in a persuasive, straightforward way.
As a business case for architectural design projects, using this high-level quality of computer aided design offers the project owner a realistic view and feel for the final project, while speeding up the architectural concept process as well.
Benefits of photorealistic rendering for the future of architecture
This level of computer graphics work empowers even smaller architectural firms to win more projects, for two reasons:
They can iterate and expand on ideas, reaching their final creations faster than their competition
Architectural design professionals struggle every day with visualising their ideas in ways that make sense for their clients. This is their chance to provide proposals that immediately create an inspired connection with the viewer
From a FibreGuard fabrics perspective: the future of fabrics is digital
In a related post, 'Why architects and interior designers should care about digital visualisation', we wrote that our new venture, Twinbru, is setting the industry standard for digital fabrics by creating digital renders of them that match our own fabrics.
Yes, that includes FibreGuard fabrics.
Reinventing the fabrics industry in a digital world
We have been working behind the scenes on bringing our offering of a huge variety of soft, inviting, and high-performance fabrics into the digital future. We are doing this with and for our customers and partners, but not only that, we're doing it because we believe it lays a sustainable foundation for a cleaner future.
Our processes have our passion for fabrics at their heart, strengthened by our desire to help re-write the future of this planet by taking proactive sustainability initiatives.
Digital fabrics are the future of the textile industry. Explore our exciting new venture.