All eyes on quilted textures trending in upholstery
The revival of quilting and padded textures is a hot topic right now among fashion designers and architects. This kind of textured textile has moved into other parts of the design world: including ours.
Today we look at why quilted fabrics are so popular right now and showcase FibreGuard's own quilted velvet upholsteries along the way. Let's get started!
Maximal comfort in material objects: the softer the better
"The « Niksen » slowlife concept, which celebrates uninhibited idleness and inactivity, can rejoice in the multiplication of brands that embody cozywear, the art of doing nothing, well dressed. Fleece materials, fluffy and fleecey with desaturated shades, warm up loungewear sets as well as the interiors of homes taken over by sofas with incomparable comfort." – Goodmoods
The fashion world is preoccupied right now with larger-than-life silhouettes made of puffy sleeves and veils. This preoccupation with a visible kind of comfort doesn't stop at the runway, as trendwatchers have seen sofa forms curving more and more in the last two years.
Mario Bellini's 'Camaleonda' sofa is resurging in popularity and is a beautiful example of this trend in practice. The modular Camaleonda sofa was designed by Mario Bellini for B&B Italia in 1970 and is still admired by the design world. Globular and structured, the Camaleonda was produced only in the '70s, until being reissued for the first time earlier this year.
Cosy curved sofas and quilted velvet upholstery
Even the trend predictors at social media platforms like Pinterest are sitting up and taking notice, showing that this curvy, soft quilted trend is something that's crossing all industry boundaries.
As we mentioned recently, we've seen this need for cuddly textures and a sense of 'safety' reflected in the tactile qualities of our best-selling fabric collections in 2021, to the point that we've never had a 'softer' year.
Related read: A Year of Textured Softness: Fabrics You Loved in 2021 >
Cocooning is a whole mood
We have all been forced to make more thoughtful decisions as the world slowed down around us because of the coronavirus pandemic.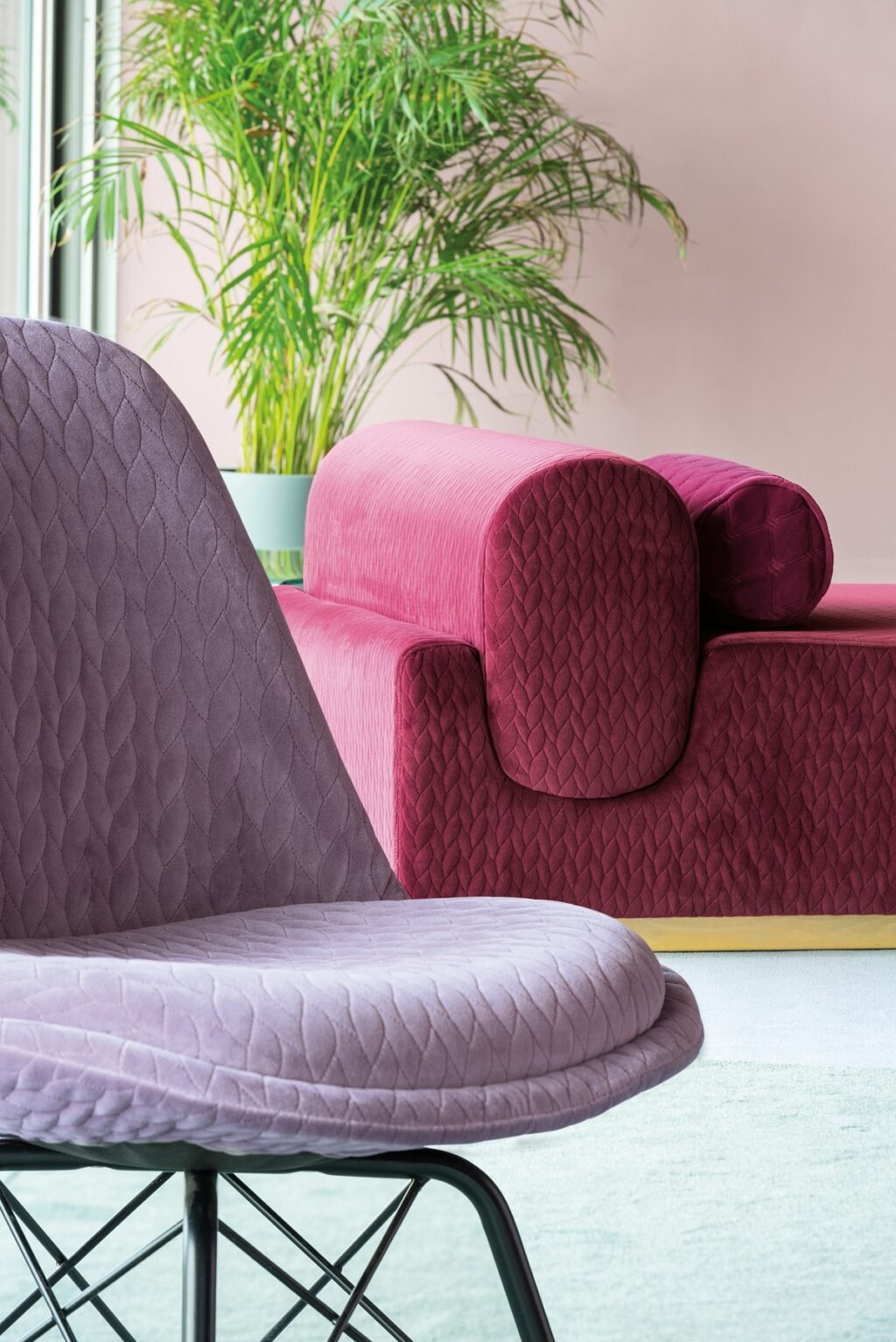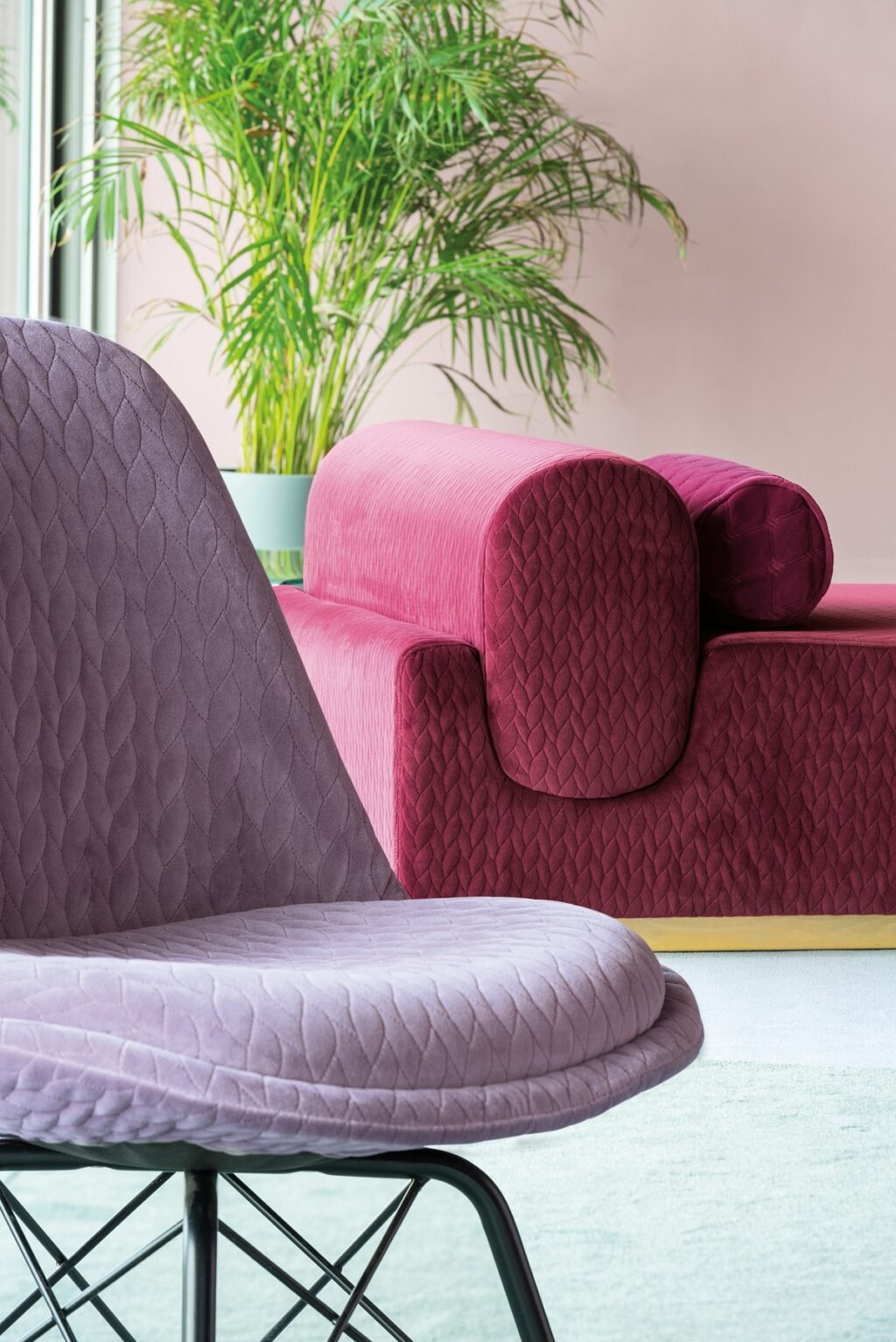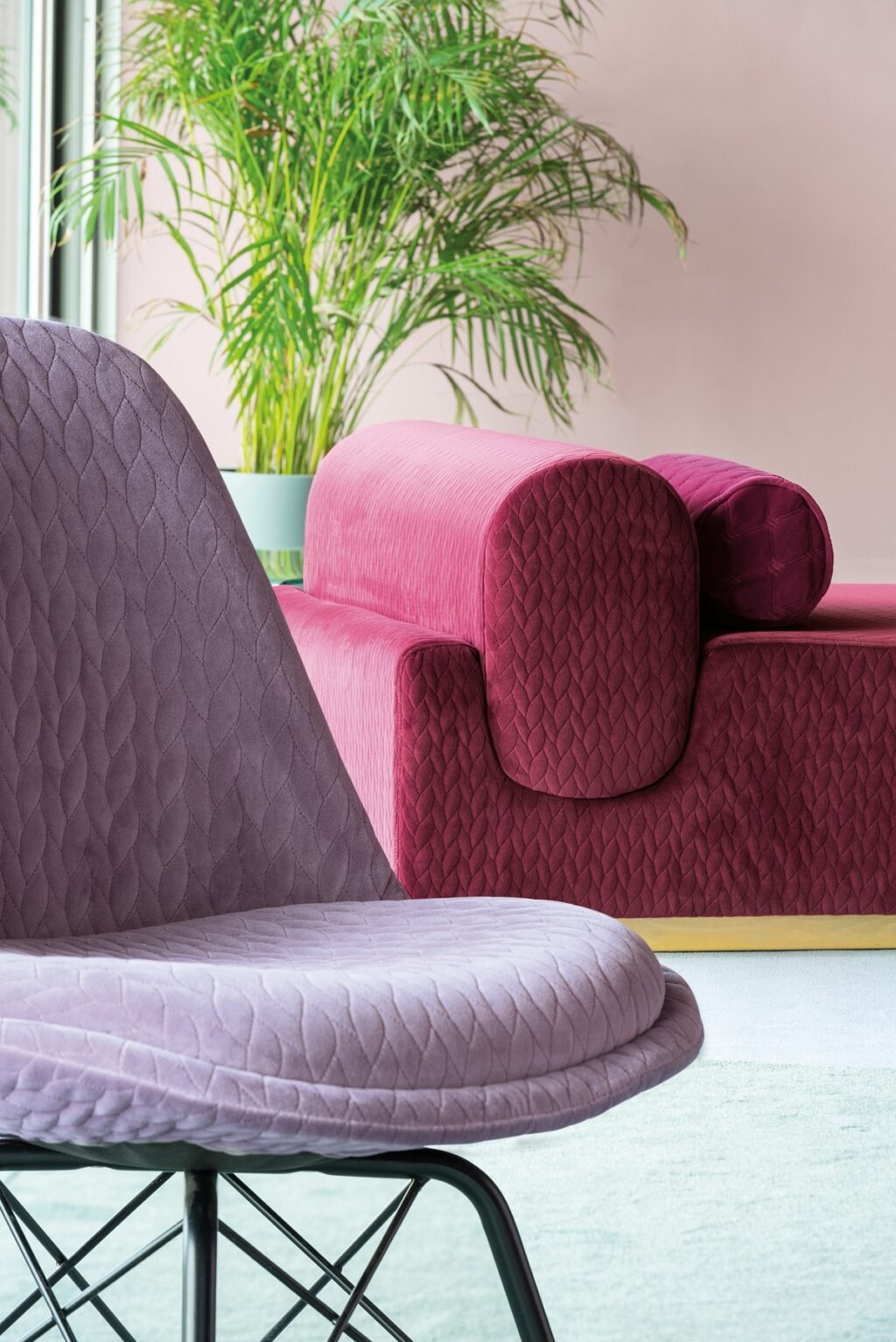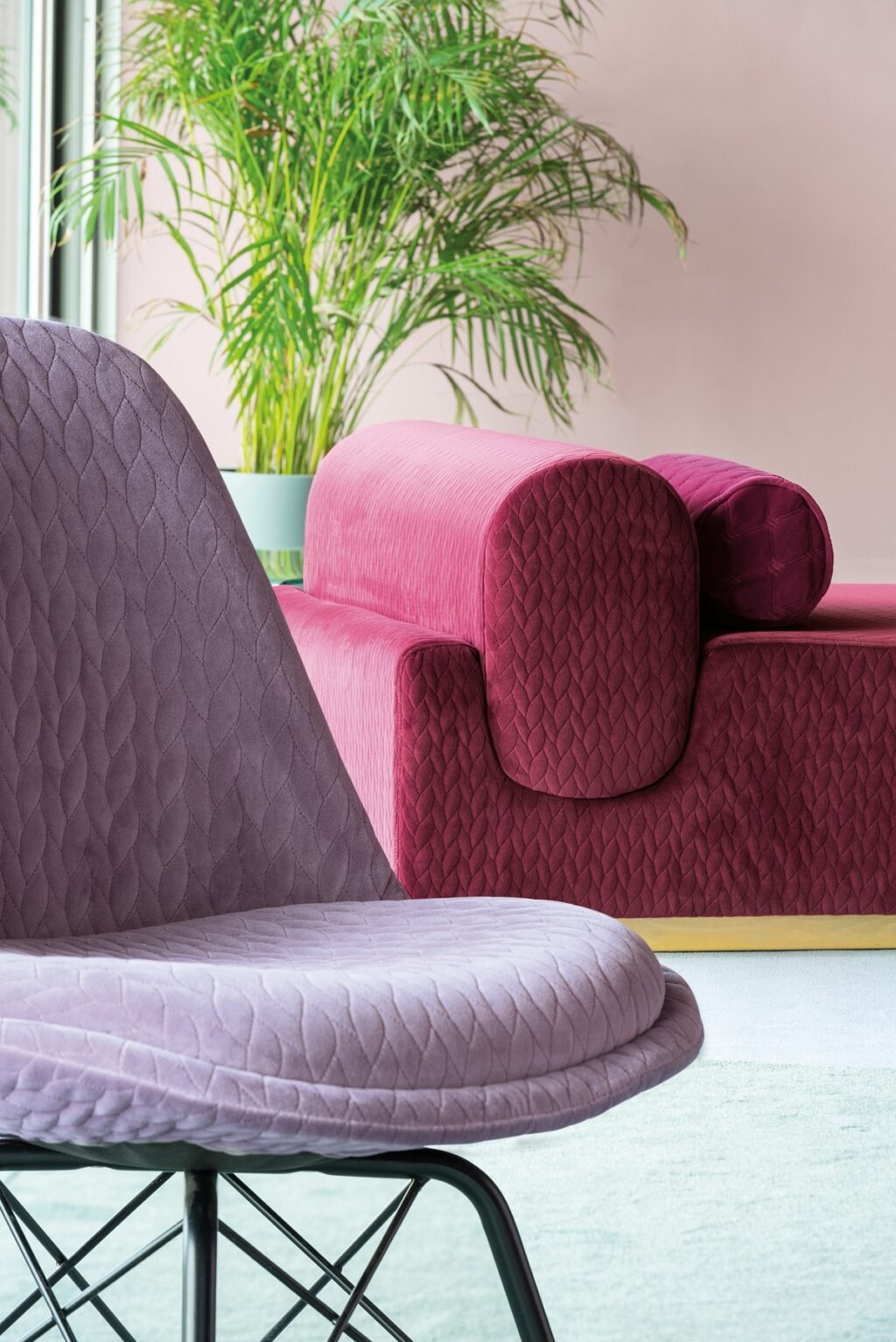 Going into 2022, our in-house design team sees introspection as one of the key themes driving trends this year. Quilted materials, fluffy with neutral shades, warm up everything from the sofas in our living rooms to the architectural interiors we inhabit.
FibreGuard's quilted velvet upholsteries are perfect for those intent on bringing this intentional approach to life into a post-cocooning world, no matter whether they're renovating their private homes or venturing back into offices and universities, hotels, bars, or restaurants.
Our focus at FibreGuard is to be what we call 'life-friendly'
We offer fabrics ready to stand up to anything daily life can throw at them. That includes accidental spills from mustard to coffee, lipstick to red wine, as well as navigating a 'living with COVID' new normal.
In fact, a total 17 different stains are applied to the fabric which must be removable under a range of different conditions, even after the stain has been left on the fabric for several hours.
Yes, even quilted velvet.
On-trend, comfortable fabrics, Woven to Protect with FibreGuard
Stylishly designed by our experienced, discerning team of in-house designers, FibreGuard upholstery fabrics are cleanable to the extent that many other similar upholstery fabrics on the market just can't compete with.
Find out what our dedication to technical excellence can do for your project by getting in touch with us today.